Transmission Repair Services
From manual to automatic transmission repair, AA Foreign & Domestic in Apison, TN 37302 knows how to fix the problem. Our knowledgeable auto experts will diagnose the situation and help you make a decision. Leave the dirty work to us!

Our competitively priced transmission services include:
Automatic Transmission
Automatic Transmissions shift between gears automatically to optimize driving, and changes gears based on the driver's throttle pedal, vehicle speed, engine speed, and vehicle load. Typical automatic transmissions have 4-5 forward gear ratios, a Reverse, Park, and Neutral gear. Shifting gears occur automatically once the car is in Drive and there is no need for a clutch pedal or gear shift like there is in a Manual Transmission. Automatic transmission repair is complicated based on all the components that make it up, and you need to have any automatic transmission issues properly assessed by auto mechanics. Call 423-236-5574 to talk to the mechanics of AA Foreign & Domestic about your transmission problems.
Clutches
There are clutches in both automatic and manual transmission cars, and different types of clutches. When shifting gears, the clutch engages and disengages from the flywheel and transfers the torque through the transmission. Clutches should help your vehicle start and shift gears smoothly. The clutch in your car receives a lot of wear and can eventually wear out. If your clutch begins slipping irregularly or is making noises that are raising suspicion, contact AA Foreign & Domestic to see if clutch replacement is necessary.
Four-Wheel Drive Transmission
A four-wheel (4x4) drive vehicle has differential gears, both front and rear axles, and a transfer case attached to the transmission. Four-wheel drive vehicles demand maintenance on the transfer case, front differentials, rear differentials, and transmission fluids. Visit us on 10695 E Brainerd Rd for service on your four-wheel drive transmission services.
Front-Wheel Drive Transmission
If your vehicle has Front-wheel drive, the engine drives the front wheels only. The power is routed through the transmission to the final drive where it is split and sent to the two front wheels through the drive axles. The engine, transmission, and additional hardware is all located in the front of the car. If you are in need, AA Foreign & Domestic of Apison, TN will gladly repair front-wheel drive transmission vehicles.
Manual Transmission
Driving a vehicle with a Manual Transmission requires using the clutch pedal and gear shift to manually shift gears based on the speed of the vehicle. Manual transmissions have been built with anywhere from two to eight gears. Front-wheel drive and rear-wheel drive are the two main configurations for manual transmissions. Typically, manual transmissions require less maintenance then automatic transmissions. At AA Foreign & Domestic, our auto mechanics can diagnose your vehicle and then recommend the transmission repair or transmission service you need to ensure safety and improve the lifetime of your vehicle.
Replacement
In motor vehicles, the transmission usually refers to the gear box, which uses gears and gear trains to transmit speed and tourque from a rotating power source to another device. You can have your car's transmission replaced with a new, rebuilt, remanufactured, repaired or used transmission. For more information contact AA Foreign & Domestic in Apison, TN. Our experienced service technicians can help you make the best decision for your vehicle and your wallet.
Transfer Cases
A transfer case is a part of a four wheel drive system found in four wheel drive and all wheel drive vehicles. The transfer case receives power from the transmission and sends it to both the front and rear axles. This can be done with a set of gears, but the majority of transfer cases manufactured today are chain driven. The transfer case is connected to the transmission and also to the front and rear axles by means of drive shafts.Trust the automotive experts at AA Foreign & Domestic for all your transmission repairs.
Transmission Fluid Questions and Answers
Q: How often do you really need to change transmission fluid?
A: It's important to change your transmission fluid, but the type of transmission you have affects your ideal changing interval. Most cars on the road today have an automatic transmission. If you drive a car with an automatic transmission you need to change your transmission fluid every 60,000 to 100,000 miles. If your car has a manual transmission, it's recommended that you get the transmission fluid changed every 30,000 to 60,000 miles.
Q: What are signs that you need to change your transmission fluid?
A: The most obvious sign that it is time to change your transmission fluid is a warning light on the dashboard. Other signs may include the car's engine revving when you accelerate or go around corners, difficulty shifting, a chattering noise when you start driving, a slight burning smell or a puddle under your car. Like always, if you are uncertain about a noise, leak or feeling, we encourage you to bring your vehicle to us here at AA Foreign & Domestic in Apison.
Q: Does a car run better after transmission fluid change?
A: Yes. Changing your car's transmission fluid regularly is a great way to improve fuel efficiency. Your vehicle's transmission will run smoother after changing the fluid, which means your engine will perform better.



Car & Truck Care
, near
Apison, Waggoner
Having owned a Collision repair shop for 35 yrs. in Indiana, I understand how difficult it is to find a good mechanic. When I finally found Robert and his crew here in Tennessee, I was so happy and relieved! They have since completed multiple repairs and maintenance for my vehicle - I put heavy miles and usage on my 2018 Dodge Ram. Each and every encounter with this shop has proven to be courteous, efficient, and with excellent results.
Missy
, 03/07/2023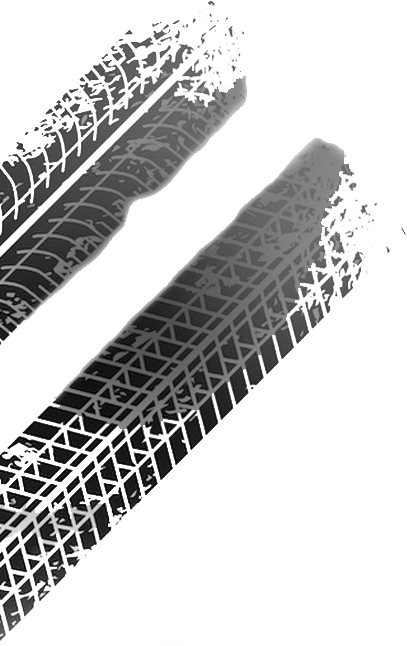 Get free Coupons
Take advantage of these great offers!
10% off Labor for First Responders, Mckee Foods Employess, Southern Adventists Students, and Military Veterans